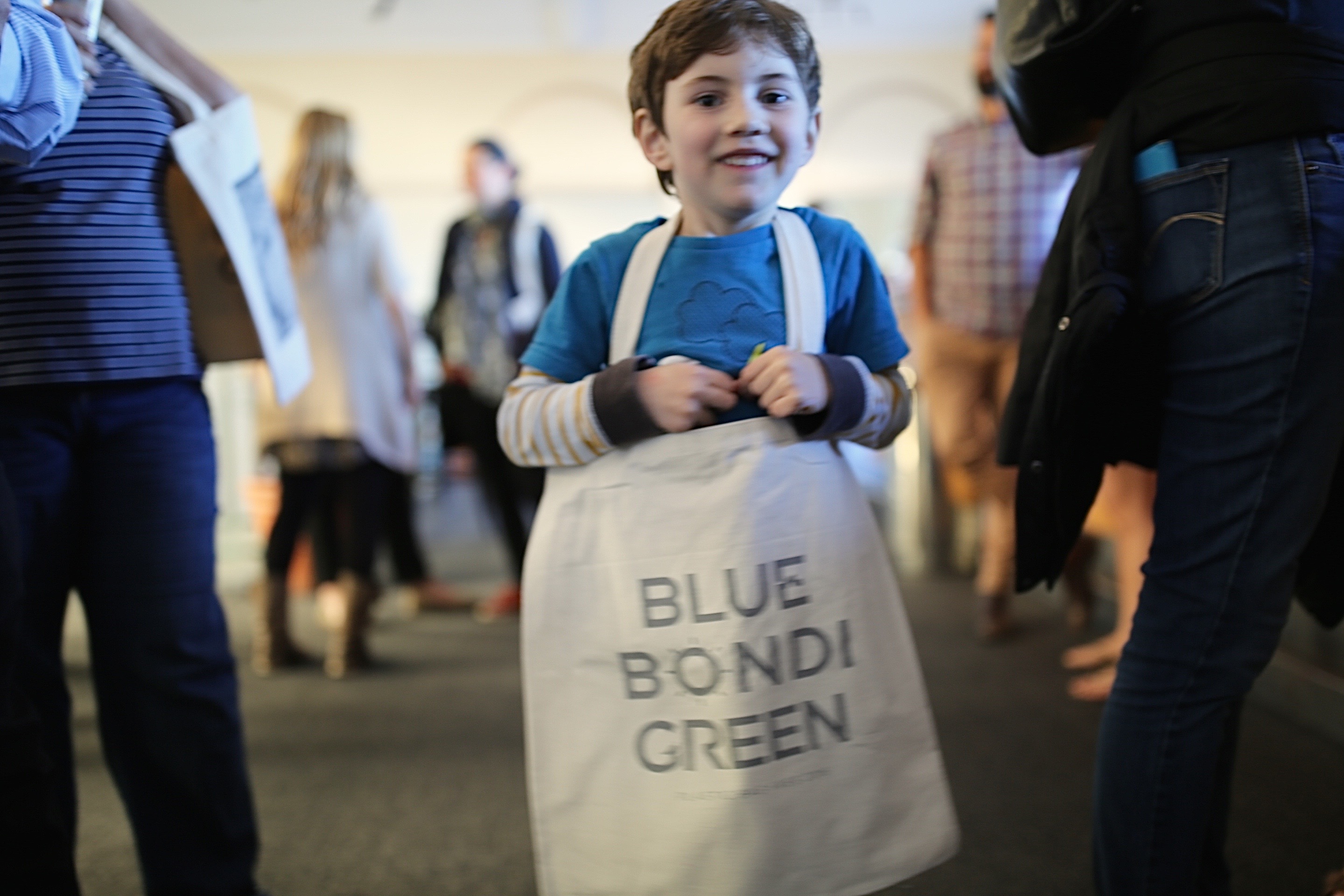 Blue Bondi Green
Waverley Council is working in partnership with the Bondi Markets, community members and retailers on a grassroots, community-driven project to kick our plastic habit locally. We want to make Bondi Beach plastic bag free! We live and work in an exceptional corner of the world. Just a stone's throw from the city, we have beaches, pools, walkways and parklands on our doorstep. Yet plastic bags are choking our beautiful home.
In July 2016, Transition Bondi joined forces with Waverley Council, Blue Bondi Green, the Surfrider Foundation, Take 3 for the Sea and Living Ocean to put on an International Plastic Bag Free Day film screening and panel discussion at the Bondi Pavilion. The event was a huge success, attracting more than 100 attendees for the feature film Plastic Paradise and a panel with local environmentalist Tim Silverwood, activist Fiona McCuaig, filmmaker Michelle Stone and Transition Bondi's own Lance Lieber.
Support the growing swell of Bondi Beach community members and businesses who believe that we should protect our environment and the ocean by visiting bluebondigreen.org.