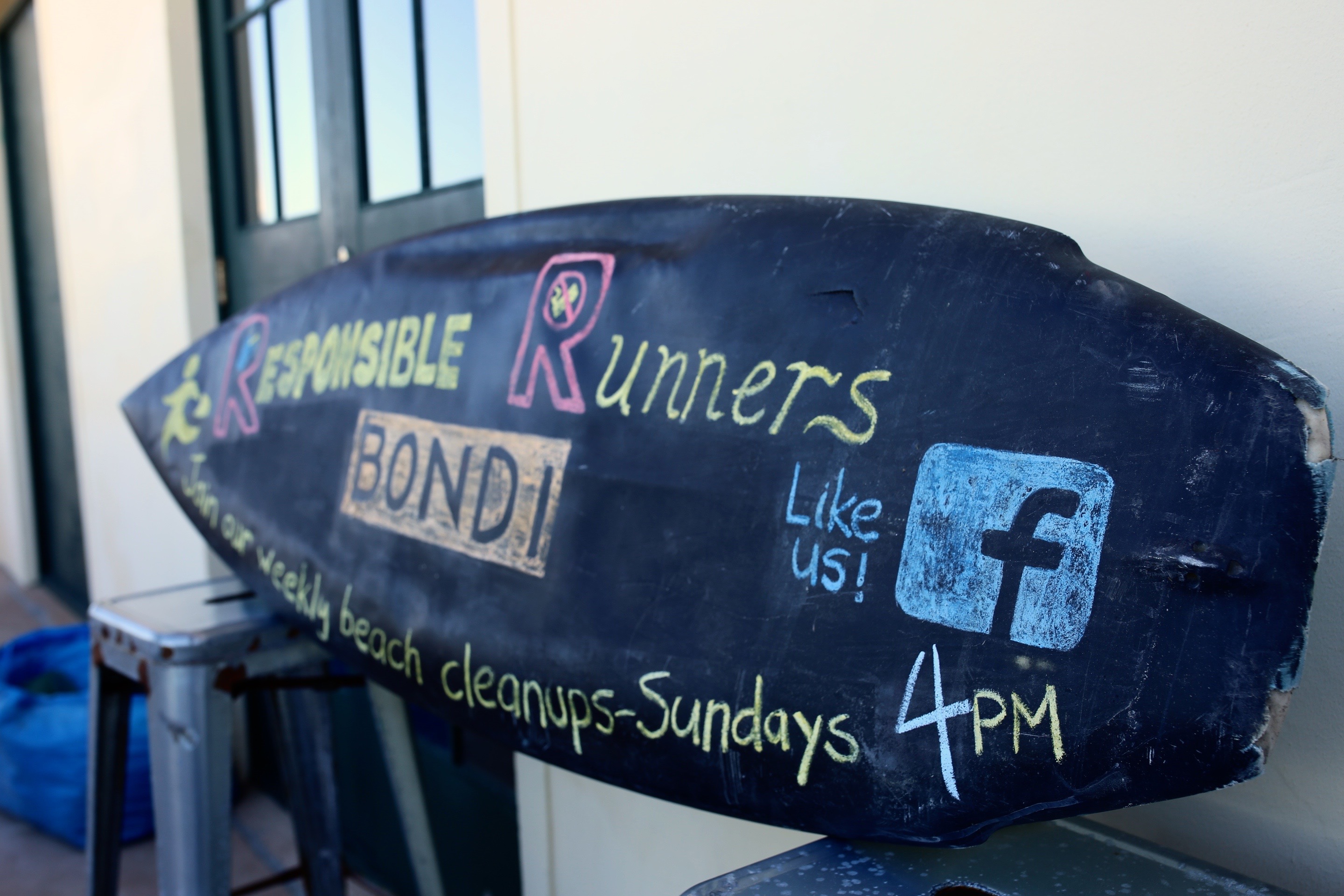 Responsible Runners
Responsible Runners are concerned citizens who integrate running and walking with weekly beach cleanups to reduce marine debris, build stronger communities and raise awareness about the health and environmental dangers of single-use disposable waste, particularly plastic, to effect positive behavioural change. Runners and walkers join us every Sunday for a fun 30 minute cleanup of Bondi, Bronte, Manly, Coogee, Balmoral, Newcastle, Whitsundays, and Horseshoe Bay beaches.
Over hundreds of weekly cleanups since September 2012, Responsible Runners have picked up more than 21 tonnes of rubbish, including over 200,000 cigarette butts and tens of thousands of recyclable drink containers, plastic straws, bottle caps, cutlery, and heaps more, submitted to the Tangaroa Blue's Australian Marine Debris Initiative. We are proud to have received commendation from the Prime Minister of Australia, endorsement by the NSW Minister for the Environment, and the Pauline McLeod Award for Reconciliation.
The Bondi Beach cleanup meets on the sand in front of the Bondi Pavilion steps every Sunday at 6pm in summer and 4pm in winter. For more information, visit responsiblerunners.org.